Curanderas – Women Who Heal
Curanderas – Women Who Heal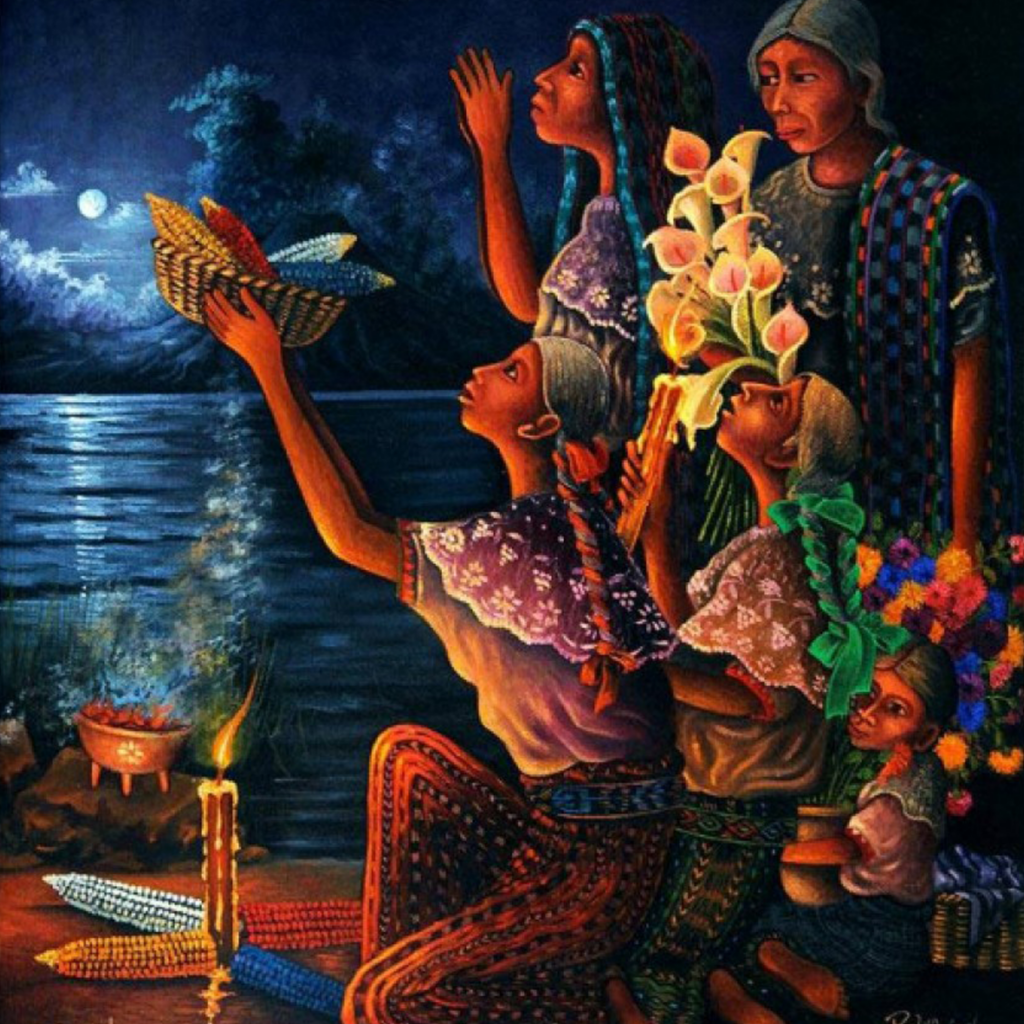 Women with special knowledge of herbs, household remedies, human health, and faith, curanderas have been an integral presence in Hispanic communities in New Mexico for centuries, trusted with childbirth and to treat real and imagined maladies, particularly where medical doctors and clinics are scarce.
While curanderas have existed in many societies throughout history, Curanderas (female healers) and curanderos (male healers) spread with Spanish society as it expanded globally from the sixteenth through nineteenth centuries. Because many curanderas also became midwives, primarily women took on the special task of being a knowledgeable, caring healer.
Due to historical circumstances–before the 1900s, New Mexico had very few medical doctors–curanderas have had a strong presence in New Mexico for centuries. Because of this, the mysteries of healing fell to those who had the knowledge of local herbs and remedies. Much of their work is common sense combined with an emphasis on faith. Called medicine men and women in Native American society, these people know to apply pressure to stop bleeding or heat to remedy an earache. They also have an extensive knowledge of plants and wildlife, from which they concoct medicines such as broths and salves for specific ailments.
Faith and superstition come into play, for the curanderas are usually called in to counteract bad luck, or a serious malady like "el mal ojo," the "evil eye."
Curanderas still play important roles in the distant, rural areas of New Mexico. Their presence has proven to be an excellent intermediary between modern medicine and the local community. For example, many curanderas still serve an important role in births. Their knowledge has come under increasing study by medical scholars, and many curanderas have received specialized training in childbirth now available to them through the University of New Mexico School of Nursing.
The people of Mora Valley, like much of northern New Mexico, have benefited from curanderas throughout the history of the region. Local healers are as much a part of the fabric of the valley's history as is the Spanish language.
Sources:
Gregorita Rodríguez. Singing for My Echo: Memories of Gregorita Rodríguez, A Native Healer of Santa Fe, as told to Edith Powers. Santa Fe: Cota Editions, 1987.
L. S. M. Curtin. Healing Herbs of the Upper Rio Grande: Tradition Medicine of the Southwest. Santa Fe: Western Edge Press, 1997.
Lyle Saunders. Cultural Difference and Medical Care. New York; Russell Sage Foundation, 1954.
Ricardo Arguijo Martínez, ed. Hispanic Culture and Health Care: Fact, Fiction, Folklore. Saint Louis: Mosby Press, 1978.
Rubén Cobos. A Dictionary of New Mexico and Southern Colorado Spanish. Santa Fe: Museum of New Mexico Press, 1983.
Curanderas – Women Who Heal
Mora County
Community leader | Healer |
Spanish Colonial (1540 - 1821) | Mexican Period (1821 - 1848) | Territorial Period (1848 - 1912) | Statehood (1912 - present) |
Northeast