Sallie Chisum Robert "First Lady of Artesia."
Sallie Chisum Robert "First Lady of Artesia"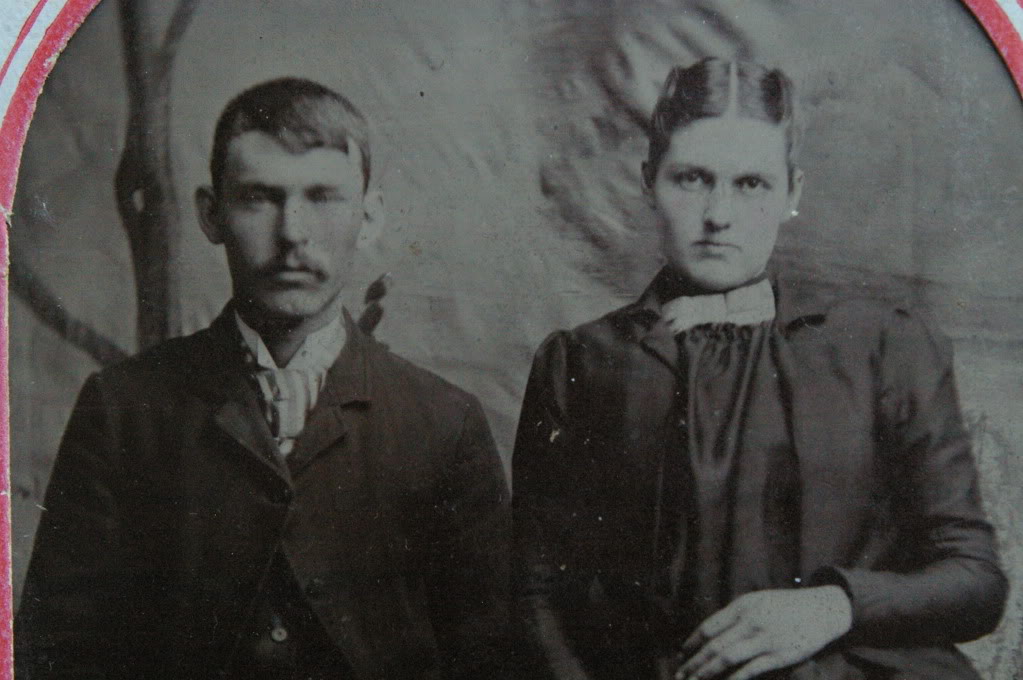 At 19, her ranching skills rivaled fellow cowboys, her orchards near Roswell were known as the "Oasis in the Desert," and she left valuable written records of Billy the Kid, the Regulators, and the Lincoln County War. She helped develop Artesia, where her landholdings included the house in which she raised many orphans.
Sallie Chisum Robert, who came to be known as the "First Lady of Artesia," was 19 when she arrived from Texas at her Uncle John Chisum's Jinglebob Land and Livestock Company ranch south of Roswell. Her ranching skills rivaled those of the cowboys she joined driving cattle up her uncle's Goodnight-Loving Trail to Colorado. She and her second husband opened the first post office and reading room in what became Artesia. Part of Artesia's original townsite, her landholdings included the site of her cast-stone house in which she raised many orphans, now listed in the National Register of Historic Places. Some of her diaries, preserved at the Artesia Historical Museum and Art Center, include entries about her uncle, Billy the Kid, the Regulators, and the Lincoln County War.
Born Sallie Lucy Chisum in Denton, TX, on May 26, 1858, she was the first child of Ada Josephine Wright and James Thomas Chisum, who ran a small livestock business. When her mother died in 1872, 14-year-old Sallie became the family homemaker and took responsibility for the care for her two younger brothers, Will and Walter. In 1877, her father's brother, John Chisum, sent word that he needed hands at his 150 mile Cattle Ranch along the Pecos River in Southeast NM. Times were very difficult for the family, so James Chisum and his three children made the 500 mile journey to John Chisum's mysterious Spring Ranch just five miles south of Roswell, NM. Sallie was 19 years old. The family traveled in three wagons loaded with their few possessions, and more importantly, plants and trees of every variety that Sallie had so carefully tended in Texas. Apparently, the young woman just couldn't abide leaving her beautiful flowers, rose bushes, and fruit trees behind.
The flowers and trees Sallie brought with her were the beginnings of the orchards in Roswell, which became known to cowboys and travelers alike as the "Oasis in the Desert." Sallie became the gracious hostess of the Jinglebob longhouse and was known for her wit and charm. The Chisum ranch became a gathering stop for cowboys like Pat Garret, Billy the Kid, and the Regulators, and Sallie was allegedly loved and admired by every young man in Lincoln County. She was also a natural at cowboy life, learning to ride side-saddle and working cattle as well as–and often better than–the cowboys around her, earning her the nick-name "Tex." She and her brothers would help drive the Chisum Ranch cattle north on the Goodnight-Loving trail in the fall of each year. Her uncle insisted all three remain in Northern New Mexico through the winters to attend school in Anton Chico, NM.
Sallie met and married William Robert at school in 1880. Robert, of German descent, became the trusted bookkeeper for her Uncle's Jinglebob Land and Cattle Company. After John Chisum died in 1884 leaving his brother Pit and James all of the Chisum holdings, the ranch never prospered again. It was later discovered that Robert had been embezzling funds and purchased his own separate property in Kansas. That stolen money and Robert's extremely poor decisions resulted in the loss of the entire Chisum Cattle Company in 1889.
At the demise of the Chisum properties, Robert and Sallie divorced and Robert left New Mexico for his personal ranch in Kansas, taking their two sons with him. The sons were sent to Germany to be raised by Robert's family. Sallie never saw her children again.
Sources:
Robert, Sallie Chisum, Diary (1908-1929) of Sallie Chisum Robert, 26 May 1858 – 2
September 1934. Typed from the original in the Artesia Historical Museum and Art Center (1921 missing).
Ellen Threinen, Sally Chisum Robert House, National Register of Historic Places, 1979.
Documented research with footnotes by Sandi Lanning (see NMHWMI files)
Wikipedia, 2-29-16, Charles Goodnight, https://en.wikipedia.org/wiki/Charles_Goodnight
Year: 1860; Census Place: Denton, Texas; Roll: M653_1292; Page: 453; Image: 386; Family History Library Film: 805292
Letters written by Sallie Chisum
American Life Histories: Manuscripts from the Federal Writers' Project, 1936-1940.
Redfield, George B. Interview (?) 1/28/37 575 words 2nd FEB 1 1937
Checked by Lucius Dills Roswell Historian 410 N. Penn. Ave. Lucius Dills C18 - 6/5/41 - N. Mex.
Title: Sallie Chisum Robert Papers
Dates: 1878-1929 (Inclusive)
Creator: Robert, Sallie Chisum
Abstract: Diaries, journals and Cattle Brands. This collection has been transferred to the Rio Grande Historical Collections' Consolidated Clippings File (CCF) at New
Mexico State University. Collection Number: RGHC CCF (formerly MS 130)